Sofa beds are possibly the most versatile piece of furniture somebody could have in their home. A well made pull out sofa bed will provide the perfect comfy space where you can relax by day and sleep well at night in a single purchase. With this article directing you to the best sofa beds to choose from, gone are the days of fighting uncomfortable, squeaky and messy sofa beds. The type of sofa beds that are stylish and modern, like the Abakus Direct Olly Single Sofa Bed from Kleyo, lets you flaunt your great taste in style. Here's two of our favourite sofa beds under £500: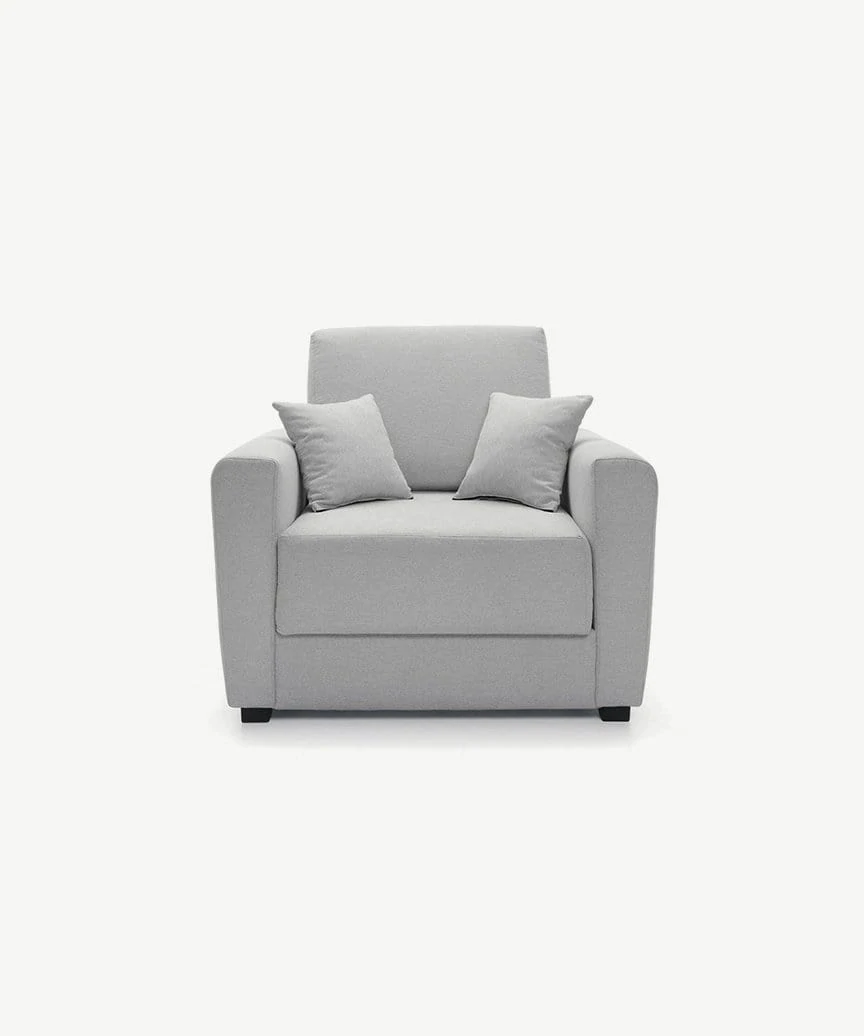 Shop now: Abakus Direct Olly Single Sofa Bed (£420.00)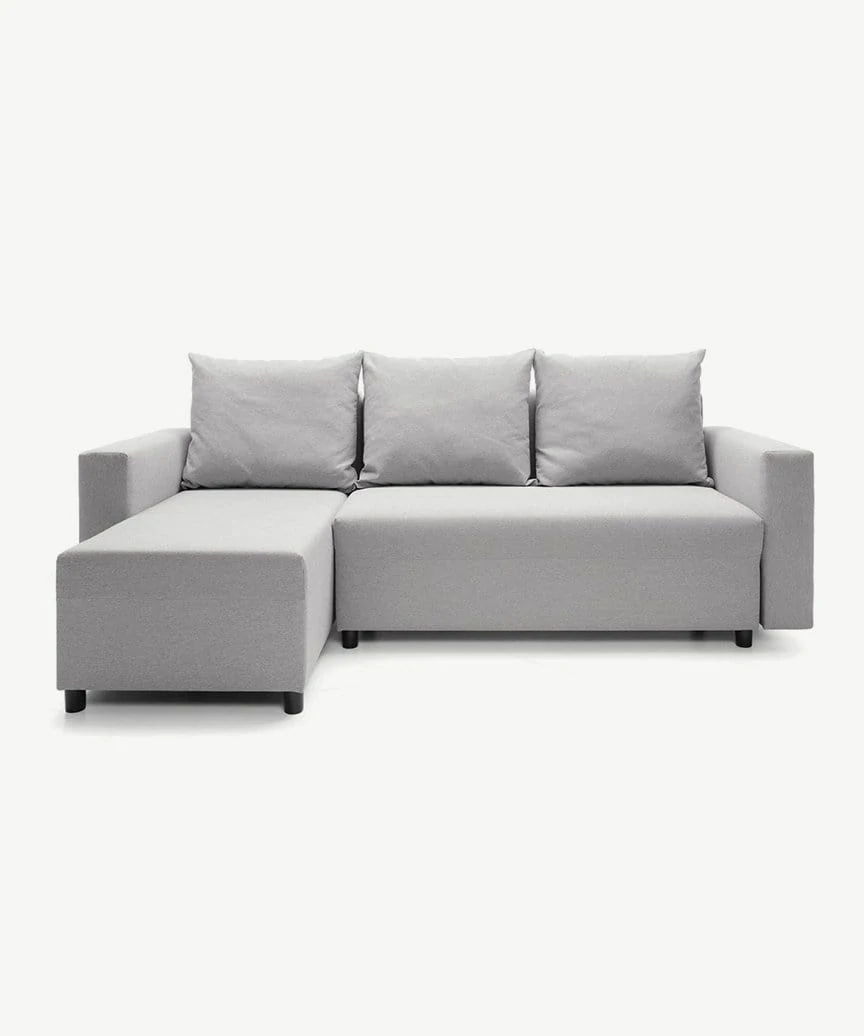 Shop now: Abakus Direct Oslo Corner Sofa Bed (£440.00)
Where does the sofa bed make sense?
The sofa bed makes sense in any situation where you want a new addition to your home. It's better to have one as a precaution so you're ready for all those just in case scenarios. The sofa bed opens up more opportunities for your guests to stay over in comfort rather than awkwardly sharing a bed or dusting off a spare mattress (however, if you are in the market for a fresh new mattress, why not check out our selection of foam & spring mattresses). For those looking to follow the modern trends and make the most of the space in their home, a sofa bed is a no brainer. With no difference in comfort your furniture can serve multiple purposes whilst maintaining the fantastic style and quality you deserve.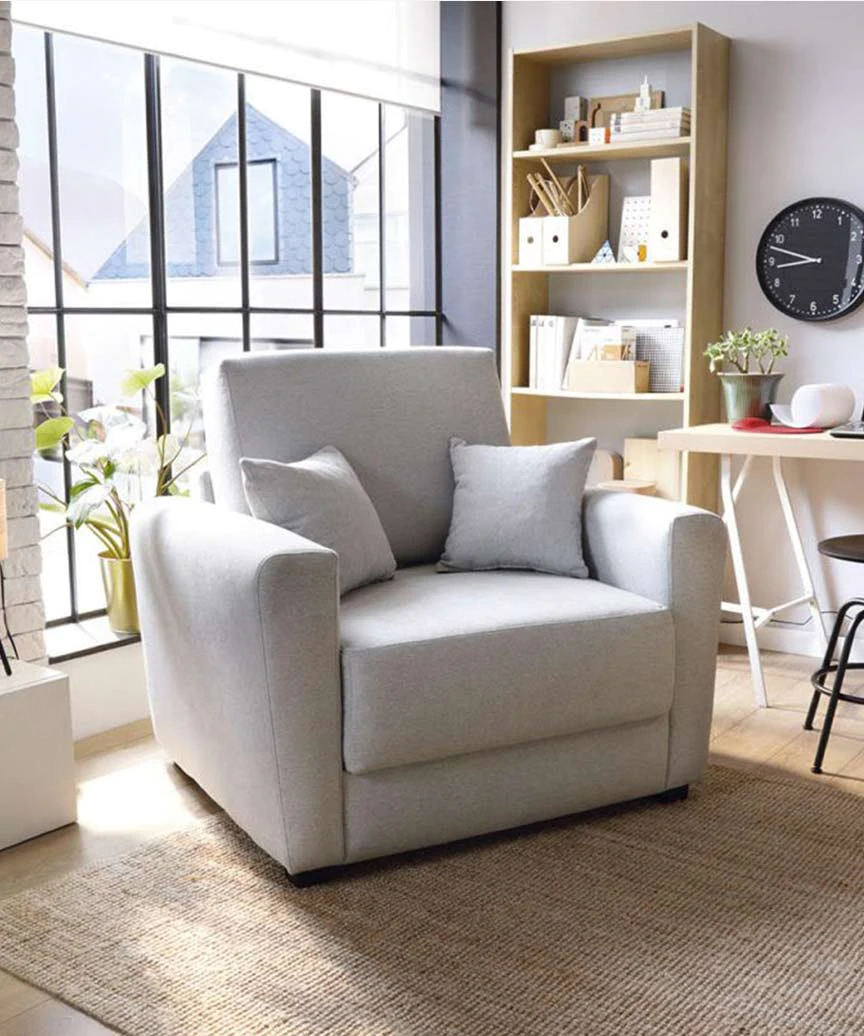 What's important to consider with sofa beds?
Type of sofa bed
Whenever you want to dive into a new product category it's best to find out some basic information to ensure your satisfaction. You'll need to check the ease of use of the product you're buying, such as how easy it'll be to pull the bed out. The last scenario you want playing out is fighting with a complicated mechanism when the time comes to use it. Luckily you're not disadvantaged even when buying products online since you can watch the manufacturers published videos, showing you how easily the sofa bed goes through the transformation. An important choice is the style of transformation, if you want the simple 'click-clack' style - that features a backrest which folds down with the cushions creating the sleeping area - or the classic pull-out bed style where the sofa opens to reveal the mattress you unfold with the backrest acting as a headboard. Keep in mind that the thickness and support that the cushions provide gives your sofa bed the comfort you desire.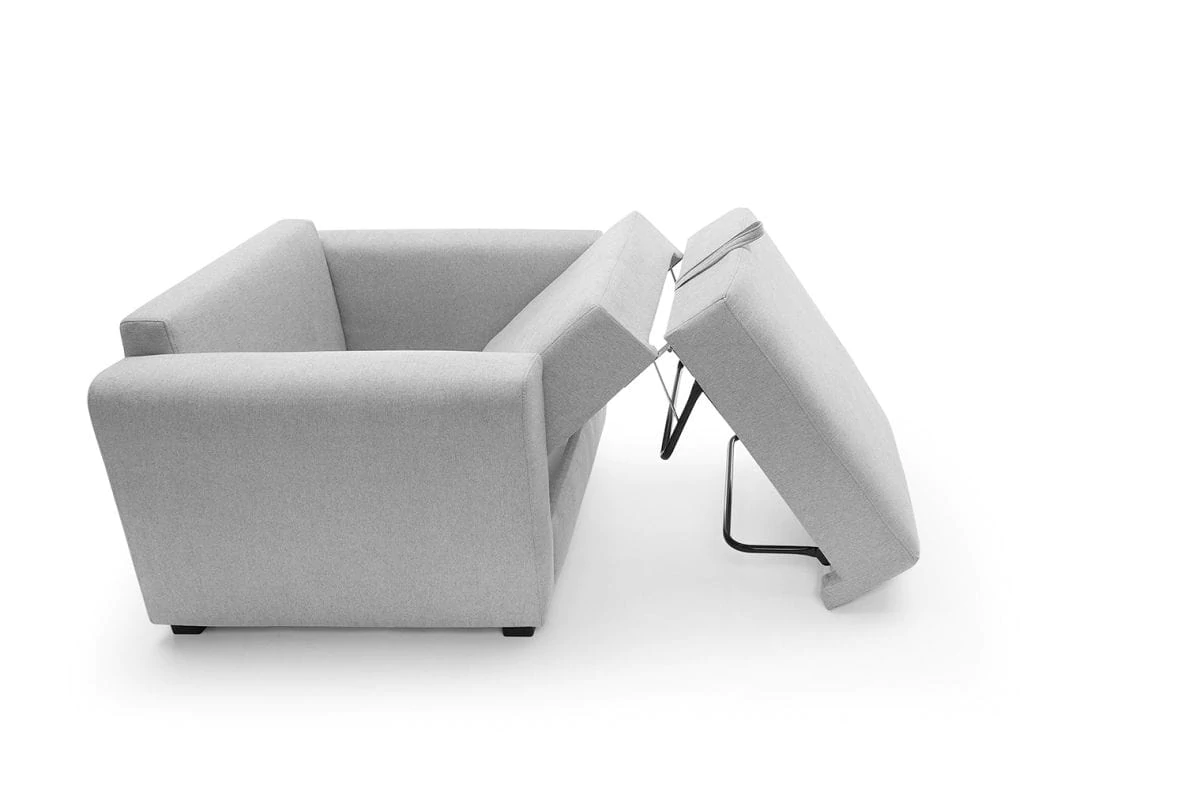 Size
Depending on which form your sofa bed will be spending most of its time in, whether it's going to be in bed form or sofa form, should dictate the size of your sofa bed. If you like to spread out when sleeping then a two seater sofa bed (such as this Vivense Fuoco 2 Seater Sofa Bed) could be the right pick for you, though if you like something unsuspectingly impressive and space efficient a single armchair sofa bed would fit perfectly for your use case. The armchair sofa bed can be a perfect personal seat which can serve as your way of putting up your feet after a long day.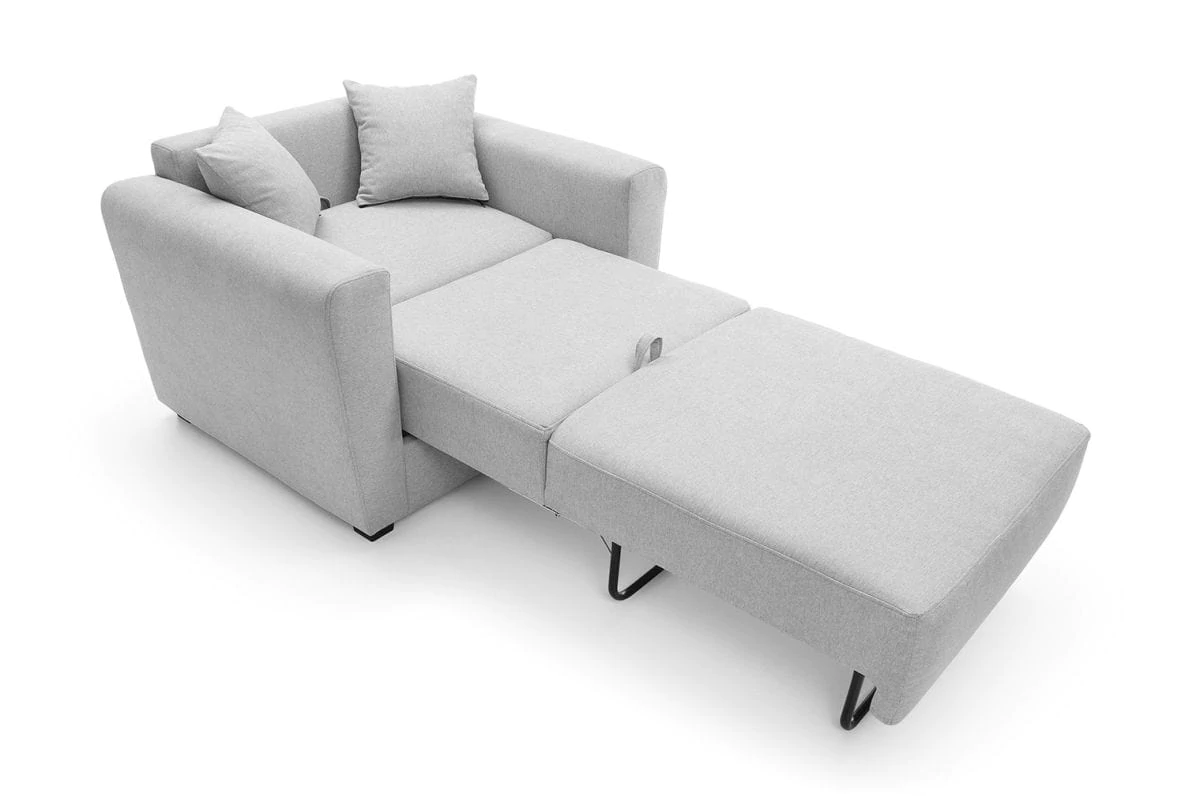 Colour and Material
In the current day and age, style and aesthetics of your living space have become more and more important, the modern individual searching for that equally slick and modern aesthetic with bold blacks, whites and greys. Colours enhance the mood of your living space and play a lot of importance in the satisfaction of our purchases. If you're planning on making the most of a little amount of space I would recommend choosing lighter colours that increase the feeling of space that gives that needed breath of fresh air. However, wherever children and pets are concerned, their messy tendencies will put a clean white sofa through its paces so that's why I would suggest a durable fabric that prioritises those darker tones to help subdue the mess. 
The right material makes all the difference, whether you like the premium feeling of leather or prefer the breathability of fabric is all up to preference. Though keep in mind that a sofa bed is going to be used for long periods of time, meaning that leather could do the dreaded act of sticking to the skin. Whilst fabric will provide that comfortable breathability, perfect for long sessions of sleeping and sitting.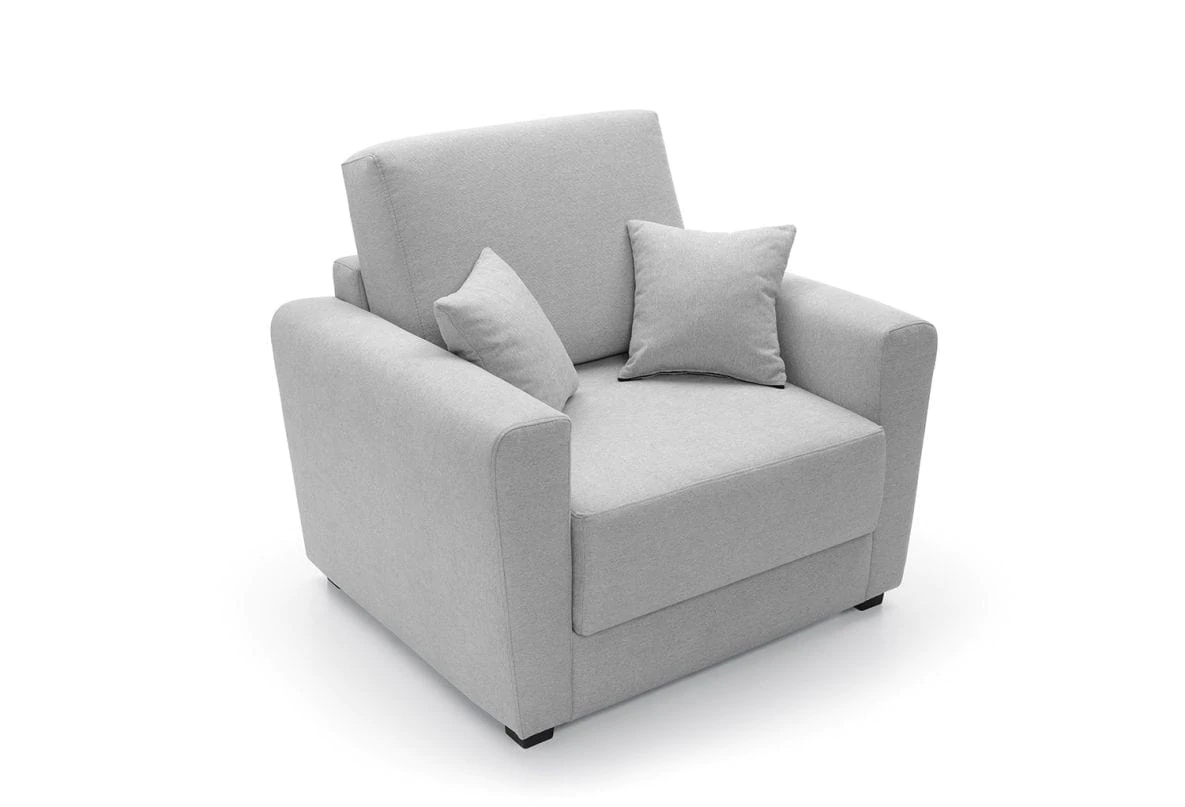 Mattress Type
The options you have to choose from when it comes to your new sofa bed include open, or pocket sprung designs as well as memory foam mattresses. Pocket sprung designs tend to feel more luxurious and reflect that in their price, though memory foam is always an option worth considering as it forms to the body as you sleep.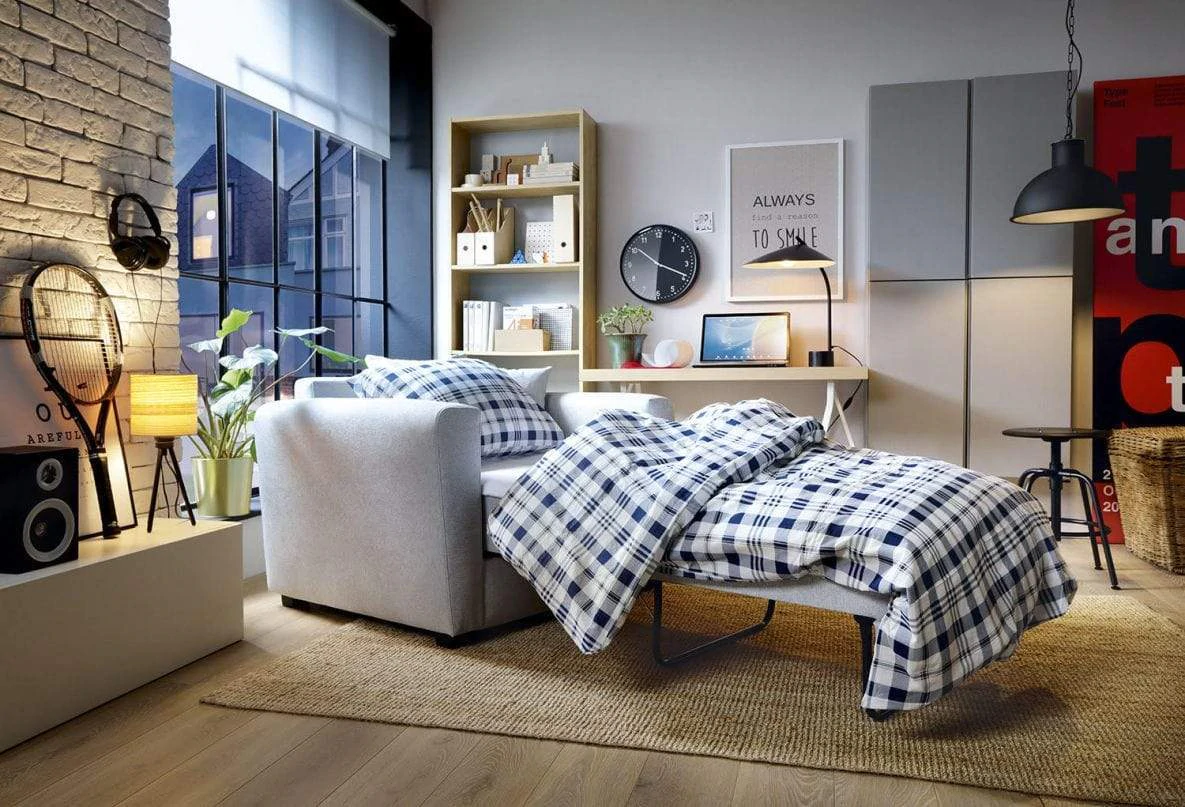 What are the best sofa beds to buy in 2022?
Our number one pick for 2022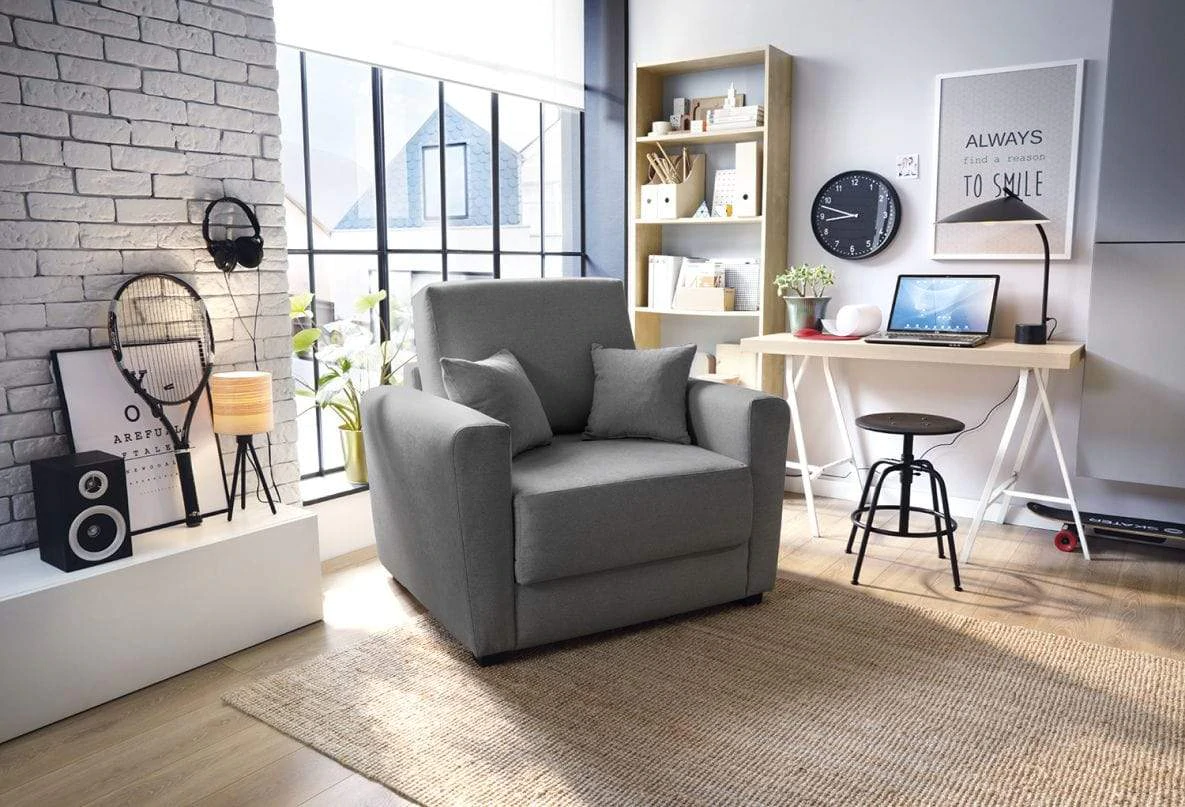 Nothing is more impressive than a seamless sofa to bed transition and with the Abakus Direct Olly Single Sofa Bed, you wouldn't think it was a bed at first glance. The fabric material makes this sofa bed comfortable to sit on and even better to lay on, acting as a breathable cloud for you and your guests to relax on after a long day. This sofa bed is perfect for hosting friends from out of town using its quick and simple operation, letting you pull out and pack it up without hassle. The Olly Single Sofa Bed comes in two colours, available in dark grey and light grey which adds something special to a broad range of rooms. This was easily our first pick for its formfactor making it an easy and simple addition to any room without compromise over regular sofas in comfort.  This sofa bed is one of the easiest to set up as its designed with tool-less assembly in mind, with parts designed to just snap into place.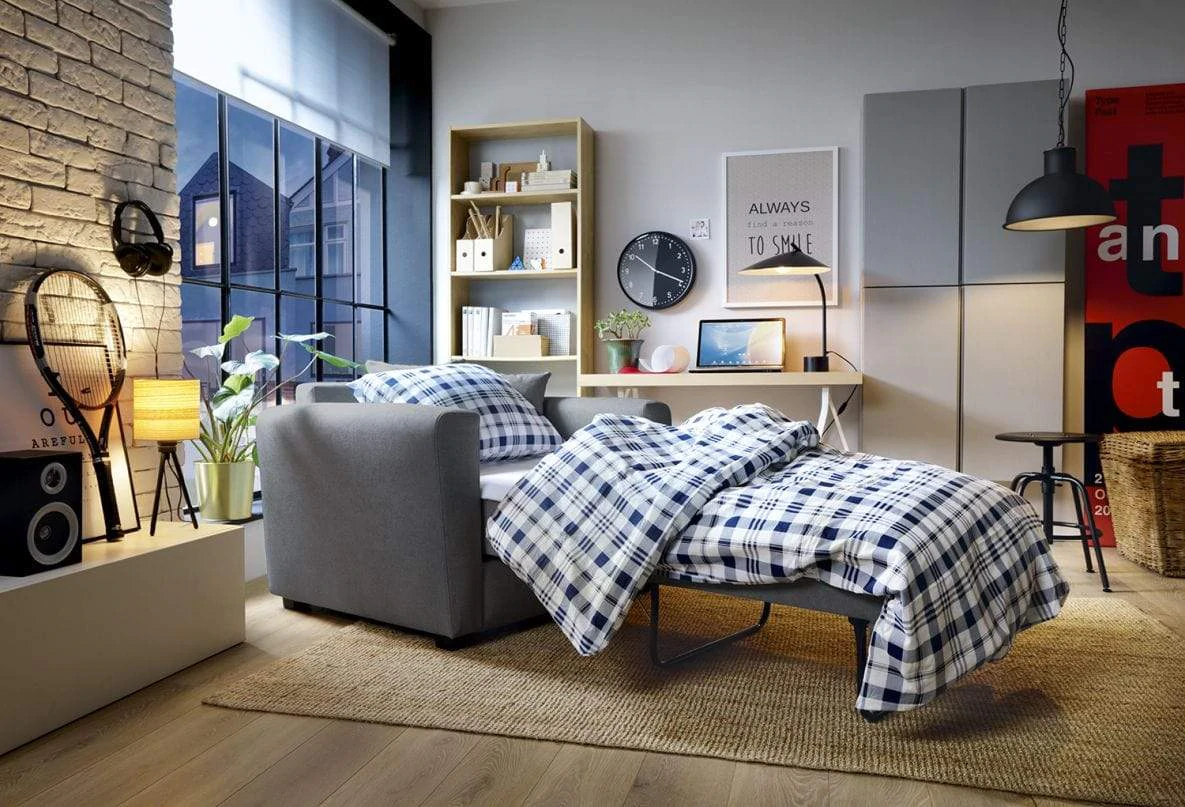 Our second place pick for 2022
If you're looking to purchase something to impress the entire family then look no further than the Abakus Direct Oslo Corner Sofa Bed. This corner sofa bed is the big brother to the single sofa bed, offering a stylish and functional corner design which allows you to put your feet up without hassle. This bed comes in an assortment of configurations, allowing you to choose left facing or right facing designs to better fit your living arrangements. These configurations come in 3 different colours, that being light grey, dark grey and black, meaning you can fit this sofa into a wide range of styles. The linen fabric acts as a surface that's cool to the touch, making it perfect for its use as a sofa bed. Arguably even easier to transition to a bed despite its size, intuitive design allows the backrest to fold down and become a mattress after pulling out the seat. A storage compartment within the sofa makes storing the pillows a simple task, allowing for quick and easy transition. Your overnight guests and yourself will be pleased with the extra sleeping room that this sofa bed provides over the armchair version. 
Our Final Thoughts
With this comprehensive list of some of the best options on offer you can be confident that you are getting the best out of your money. Whether you are looking for an armchair that swiftly turns into a sofa bed or a sofa that quickly turns into a large bed, everything we have gone over ticks all the boxes. If you want the best experience, our products will be sure to give your guests and yourself a comfy place to relax and sleep on, so check out our full selection of sofa beds under £500.